Area Overview
Kartal is located in the Asian side of Istanbul on the coast of the Marmara Sea. It enjoys stunning views and it is distinguished by its coastal location and proximity to Izmit Bay Bridge and Princesses Islands.
Kartal is one of the highlands in the Asian side of Istanbul, and has large green spaces.
Kartal is distinguished by its public transportation, especially after the completion of the Kadikoy metro and its proximity to Sabiha Airport, and it is in the middle of the E-5 highway that connects it to all areas of Istanbul with its Asian and European sides, and the E-80 International Highway. Moreover, it is characterized by its maritime transportation, as it has IDO sea ports and is famous for Kartal Marina.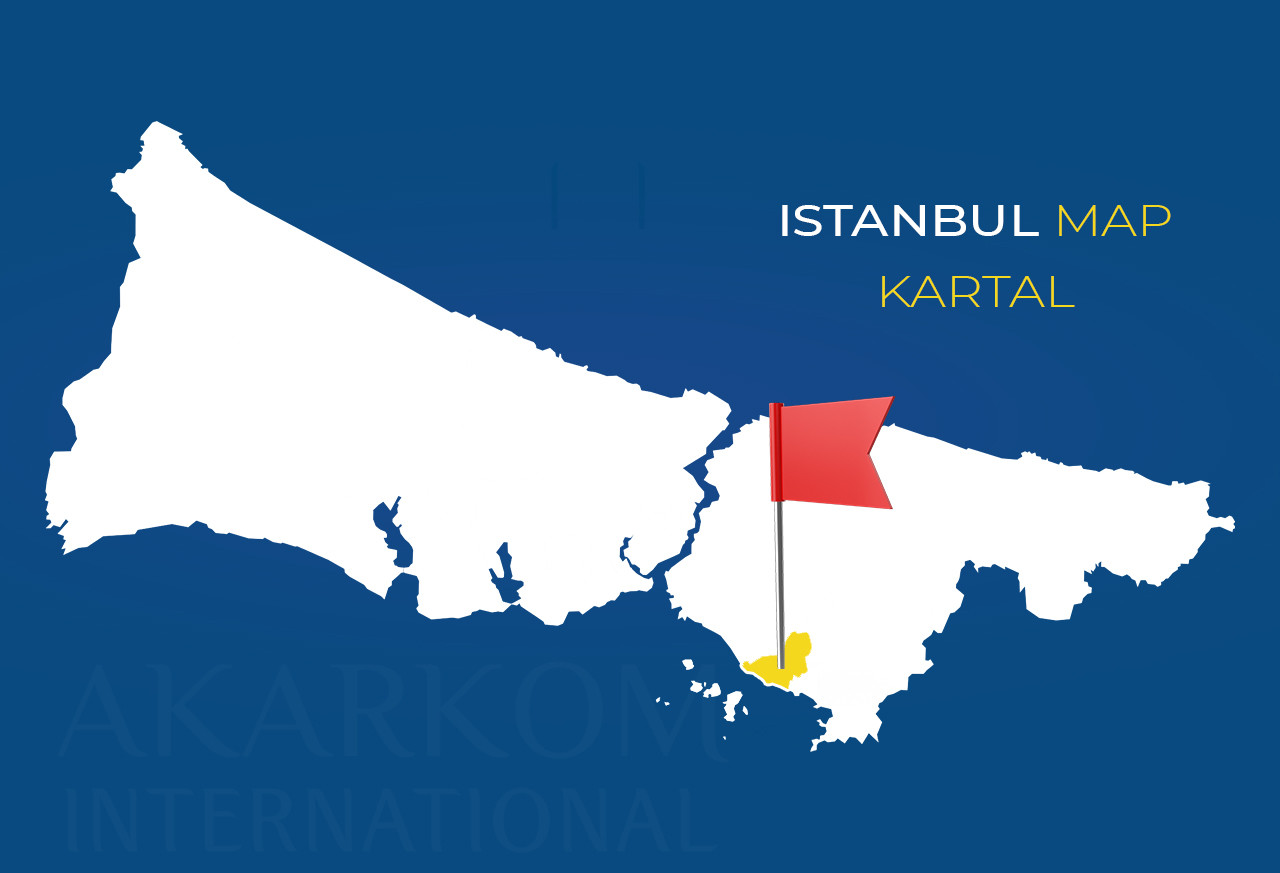 Distance To
Why This Area?
Kartal has witnessed a significant increase in real estate prices around the highway and the coastal road, as it witnessed widespread construction movement due to the cancellation of restrictions on the conditions for the height of buildings along the E5 highway.
The volume of real estate investment in it has reached tens of billions of dollars, and it is expected that the volume of its real estate projects will reach 200 billion dollars during the next two decades.
Kartal is famous for its modern residential complexes, high-end offices and spacious shopping centers, and there are also many hospitals, universities, private and government schools in the region, making it one of the most desirable modern areas in the Anatolian side of Istanbul.
Government investments have added value to Kartal, which contributed to increasing the attractiveness of investors to it, through mega projects such as the Osman Ghazi Bridge, the Gulf Bridge, the Çanakkale Bridge, and the third bridge that connects Asia and Europe.
Projects in this area
-206
Enjoy sea view from your ready apartment in Istanbul's Kartal
Ready to move in apartments with sea view for sale in Istanbul's K...
1.216.054 ₺
364
Units
2
Blocks
-207
Own your apartment in Istanbul's Kartal with sea view of Princess Islands
Apartments for sale in Kartal in Istanbul with a wonderful sea vie...
624.000 ₺
204
Units
1
Blocks
-211
Own a family apartment with a sea view in Istanbul's Kartal
Own an apartment within a residential and investment project, dist...
560.000 ₺
264
Units
1
Blocks