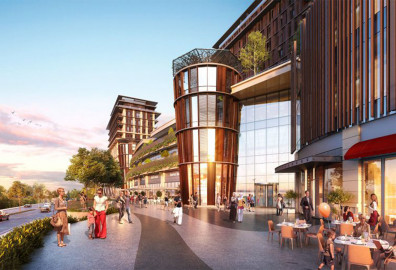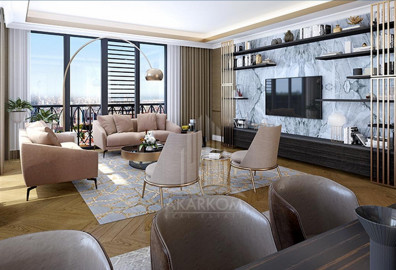 Project Overview
Payment methods: Installment,Cash Special status: New
General Details
Status
Under Construction
Payment Method
Cash And Installments
Description
A City within the City of Istanbul
This project stands out for:
Smart Home Systems and Great Social Facilities
This project is located in Üsküdar, a coastal district in the Asian Side of Istanbul. It offers you multiple layouts ranging from two-bedroom to five-bedroom and penthouse apartments. The project offers extraordinary package of services and social facilities; starting from the standard gym, swimming pool and spa facilities, in addition to party halls, working stations, library, gallery, children educational play center, cinema and a shopping center with more than 135 shops, cafes and restaurants. Truly, this is a city that offers you more than you dream of. The central location of the project, near the Bosphorus, metro and metrobus will make the commute to any side of the city easier and hassle free.
Üsküdar is famed for its culture and preserved tradition that reflect the real soul of Istanbul. With its peaceful atmosphere and people, old streets, and historical sites, lively coast facing the Kız Külesi, Üsküdar is the most desired district in the Asian side of Istanbul for both locals and tourists.
related articles :
Apartment prices in Istanbul and major cities in Turkey in 2021
Benefits of acquiring Turkish citizenship
How to buy a property in Turkey in 3 days
How to get Turkish citizenship, with the highest ROI guarantee
Real Estate Residence in Turkey
Advantages of buying a property in Turkey
#akarkom_real_estate   #real_estate_investment  
#property  #turkey_real_estate  #turkish_citizenship
Distance To
Price Range
| الغرف+الصالون | اقل مساحة | اكبر مساحة | اقل سعر | أعلى سعر |
| --- | --- | --- | --- | --- |
| 1+1 | 69 m² | 87 m² | 1445350 | 1945400 |
| 2+1 | 104 m² | 161 m² | 2055000 | 3603100 |
| 3+1 | 151 m² | 191 m² | 2904400 | 4644300 |
| 4+1 | 213 m² | 271 m² | 4747050 | 5781400 |
| 4+2 | 480 m² | 515 m² | 10514750 | 11275100 |
| 5+2 | 561 m² | 664 m² | 12103950 | 14330200 |
We would love to hear from you and we are here 24/7 at your service for any inquire, our consultancy is 100% free