AR-153
Copied!
Own your residential property in Istanbul's Gaziosmanpaşa
1.100.000 ₺
Beykoz, İstanbul, TURKEY
---
Gallery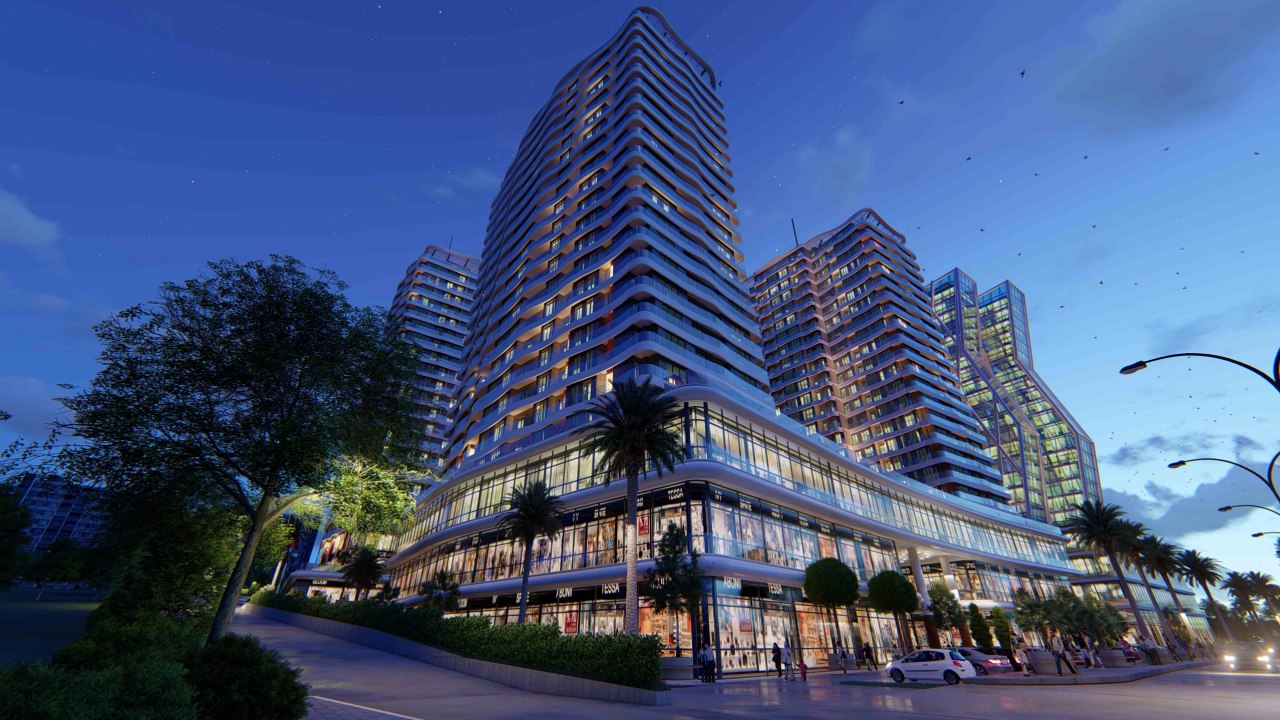 Project Overview
Payment methods: cash,installment Special status: new,installment
General Details
Status
Under Construction
Payment Method
Cash And Installments
Description
Investment importance of the project:
Title deed is ready and it is a suitable choice for Turkish citizenship
An elegant apartment in Istanbul's Gaziosmanpaşa at reasonable price
It takes 20 minutes to reach Istanbul Airport
50% down payment and 24 months instalments
The metro station is in front of the project and TEM is 300 metres away
Project details:
AR-153 project consists of 400 apartments of different styles, ranging from 1 + 1 to 4 +1 of various spaces from 67 to 204 Sqm within two 21-storey towers.
The project includes a hotel in its second stage.
The commercial area within the project includes 66 shops and restaurants.
AR-153 offers its residents a distinguished package of various services, including a spacious garden and green areas on an area of ​​1700 square meters. There is also an integrated sports club on an area of ​​1200 square meters, including an indoor swimming pool, Turkish bath and sauna.
Central location
The project is characterized by a central location that enables its residents to easily access various areas of Istanbul. The metro station is opposite the project, and there are many buses near it, in addition to its proximity to the TEM highway and both the Fatih Sultan Mehmed Bridge and the July 15 Martyrs Bridge (Bosphorus Bridge).
There are many public and private schools and universities, educational centers, hospitals and shopping centers near the project.
Transportation
AR-153 is in nearby many hospitals, schools, shopping centers and entertainment centres.
Metro station – 1minute
TEM highway - 3 minutes
Maslak - 5 minutes
Fatih Sultan Mehmed Bridge - 10 minutes
July 15 Martyrs Bridge (Bosphorus Bridge) - 10 minutes from
Istanbul International Airport - 20 minutes
Vialand - 20 minutes
More about Gaziosmanpasa
Gaziosmanpasa is located in the European section of Istanbul next to the E-80 highway and the TEM road.
Gaziosmanpasa is witnessing rapid urban development, especially around the highway and near the metro station.
A central location that provides easy access to entertainment centers such as Vialand City Park, Mini-Turk Park and Aqua Dolphin Water City, as well as commercial centres such as Istanbul's famous wholesale center Istoc and Masco Furniture City
related articles :
Apartment prices in Istanbul and major cities in Turkey in 2021
Benefits of acquiring Turkish citizenship
How to buy a property in Turkey in 3 days
How to get Turkish citizenship, with the highest ROI guarantee
Real Estate Residence in Turkey
Advantages of buying a property in Turkey
#akarkom_real_estate #real_estate_investment
#property #turkey_real_estate #turkish_citizenship
Price Range
| Room Type | Starting | Ending |
| --- | --- | --- |
| 1+1 | 0 ₺ | 1.100.000 ₺ |
| 2+1 | 1.481.000 ₺ | 1.780.000 ₺ |
| 3+1 | 2.035.000 ₺ | 2.485.000 ₺ |
| 4+1 | 0 ₺ | 2.660.000 ₺ |
---