AR-201
Copied!
Print
Buy luxury smart apartment with sea view in Izmir city centre
1.045.000 ₺
Izmir, İstanbul, TURKEY
---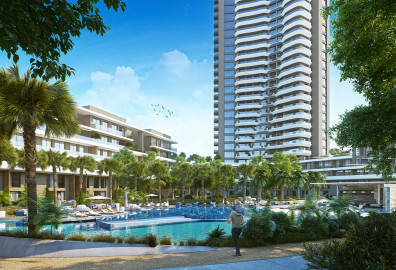 Project Overview
A touristic apartment with panoramic sea view for sale in Izmir at an affordable price in a project rich in social facilities. Real estate investors are looking for real estate in Izmir because the cost of living in Izmir is appropriate, and the prices of apartments in Izmir Turkey are suitable and cheap compared to coastal apartments in Europe.
General Details
Status
Under Construction
Why This Project?
Ready to move in, ideal family project in Izmir
Competitive price for a sea apartment in Turkey and Europe
Ready title deed suitable for Turkish citizenship
A great location on the beachfront near the marina
Attractive perfect interior and exterior design
The executing company is the largest construction company in Izmir
Unique engineering design in the Konak region in the heart of Izmir
Description
 AR-201 is the title of high-end life in Izmir, the project is designed in the heart of the city with an innovative architectural approach, you will feel close to the stars and enjoy watching the sun and the sea
Panoramic sea view from the seventh floor.
The luxurious mega project consists of 4 residential blocks, 3 towers with different heights of 37, 36, 29 and a 4-storey residential building.
The project was constructed on a plot of 20,715 square meters, of which 17,845 square meters were allocated for green spaces and social facilities.
The project contains 843 apartments with wide options from (1 + 1 to 5 + 1 duplexes).
 Within the project there is a huge market that contains 53 shops of the most famous international brands, in addition to the finest restaurants and cafes.
Social facilities
Within the project there is a large swimming pool and a sandy beach in addition to many distinctive social services and facilities such as indoor swimming pools, a fitness hall, Turkish bath, sauna, doctor's room, nursery, in addition to a coffee shop, library, meeting room, play station room, music room and a private suite for guests.
Competitive price, as the project is under construction and delivery at the end of 2021, and the feature of live broadcasting of the project construction stages is available to apartment owners.
The project is located just 720 meters from the Aegean Sea facing the project. The metro and tram station is behind the project. Through them, you can reach the airport and all districts of Izmir. The project is also distinguished by its proximity to Medicana International Hospital, one of the largest private hospitals in Izmir.
related articles :
Apartment prices in Istanbul and major cities in Turkey in 2021
Benefits of acquiring Turkish citizenship
How to buy a property in Turkey in 3 days
How to get Turkish citizenship, with the highest ROI guarantee
Real Estate Residence in Turkey
Advantages of buying a property in Turkey
#akarkom_real_estate   #real_estate_investment  
#property  #turkey_real_estate  #turkish_citizenship
Distance To
Price Range
| Room Type | Starting | Ending |
| --- | --- | --- |
| 1+1 | 1.045.000 ₺ | 1.310.000 ₺ |
| 2+1 | 1.850.000 ₺ | 3.070.000 ₺ |
| 3+1 | 2.546.000 ₺ | 3.444.200 ₺ |
Amenities
Indoor swimming pool
Turkish bath
Sauna
Fitness center
Balcony
Anti-Earthquake
Sea view
City view
Playgrounds
Smart apartments
Open swimming pool
Cinema
Video games room
Landscaping
Supermarket
Valid for Turkish Citizenship
We would love to hear from you and we are here 24/7 at your service for any inquire, our consultancy is 100% free