AR-152
Copied!
Print
Modern property with lovely Golden Horn view in Istanbul's Eyup Sultan
$ 290,000
Eyup, İstanbul, TURKEY
---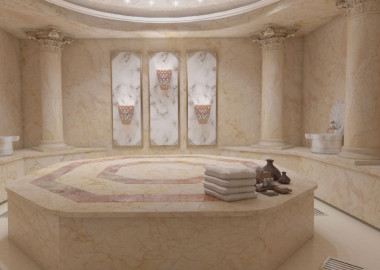 Project Overview
Special status: ,new,installment
General Details
Status
Under Construction
Payment Method
Cash And Installments
Description
Investment importance of the project:

Title deed is ready, which makes the project your suitable choice for Turkish citizenship

Charming view of the Golden Horn Bay

An elegant apartment in the center of Istanbul at reasonable price

Modern project in the historical Eyup district

It takes 40 minutes to reach Istanbul Airport

50% down payment and 30 months instalments

Close to the tramway, metro, metrobus, public buses and Eyup Sea Port

Mediated by E-5 and E-80 highways

Project details:

AR-152 project consists of 593 apartments of different styles, ranging from 1 + 1 to 1 + 5 duplex of various sizes within 10-storey buildings.

The apartments have distinctive views of the Golden Horn Bay and interior views of the vast green areas within the project, which occupy 75% of its total area through large balconies and terraces.

AR-152 offers its residents a distinctive package of various services, including a spacious garden, green spaces, water streams, a basketball court, children's playgrounds, and a fitness centre that includes an indoor swimming pool, a Turkish bath and a sauna. Services include a cinema, games hall and multi-use hall.

Central location

The project is characterized by a central location that enables its residents to easily and access all areas of Istanbul, as there are many means of transportation near the project, including the tramway station, the metro, the metrobus, public buses and Eyup sea port.

There are many schools, public and private universities, educational centers, hospitals and shopping centers around the project. Most of them are located a few minutes away.

Transportation

AR-152 is in nearby many hospitals, schools, shopping centers and entertainment centres.

Access Istanbul Mall - 1 minute

Bayrampaşa metro station and the E-80 international road -2 minutes

The Golden Horn Bay -4 minutes

Abu Ayoub Al-Ansari Mosque – 5 minutes

Fatih neighbourhood and touristic sights - 7 minutes

July 15 Martyrs Bridge (Bosphorus Bridge)- 15 minutes

Istanbul International Airport - 40 minutes

More about Eyup Sultan

Eyüp Sultan is located in the European side of Istanbul. It enjoys great importance due to its strategic location on the Golden Horn Bay, its proximity to historical Istanbul, and vast green areas.

The population of Eyup Sultan is approximately 400,000 people, 90% of whom are children and youth.

Eyup Sultan is one of the central old districts of Istanbul, despite being outside the walls of Old Istanbul. It is famous for its mosques and churches, the most prominent of which is the Abu Ayyub Al-Ansari Mosque, which houses his remains, and whom the area is named after. The mosque which is surrounded by a popular market is regularly visited by Turks and tourists.

The five to six storey building is predominantly traditional, and there are some modern residential complexes that form the modern and contemporary face of the area.

The region is famous for its cable car, which tourists take to visit the famous Pierre Loti Café, which is named after Pierre Loti, the French writer who visited Istanbul in the nineteenth century and wrote two novels about it.

There are many commercial centres in Eyup Sultan, the most important of which is the Vialand Theme Park, which has a huge amusement park.
Price Range
| Room Type | Starting | Ending |
| --- | --- | --- |
| 2+1 | $ 290,000 | $ 431,217 |
| 3+1 | $ 360,284 | $ 457,399 |
| 4+1 | $ 511,511 | $ 926,435 |
| 5+1 | $ 1,001,559 | $ 1,117,287 |
We would love to hear from you and we are here 24/7 at your service for any inquire, our consultancy is 100% free
AR-152

Modern property with lovely Golden Horn view in Istanbul's Eyup Sultan
Special status: ,new,installment
$ 290,000
593
Units
Blocks
AR-329

For a healthy and quiet life in an environment where nature and the city intertwine
In an area that gives you happiness for an ideal life, the new res...
$ 345,000
242
Units
1
Blocks
AR-331

A modern project in a unique location with integrated recreational facilities and great fi...
In one of the most important archaeological and tourist areas in I...
$ 283,031
107
Units
1
Blocks