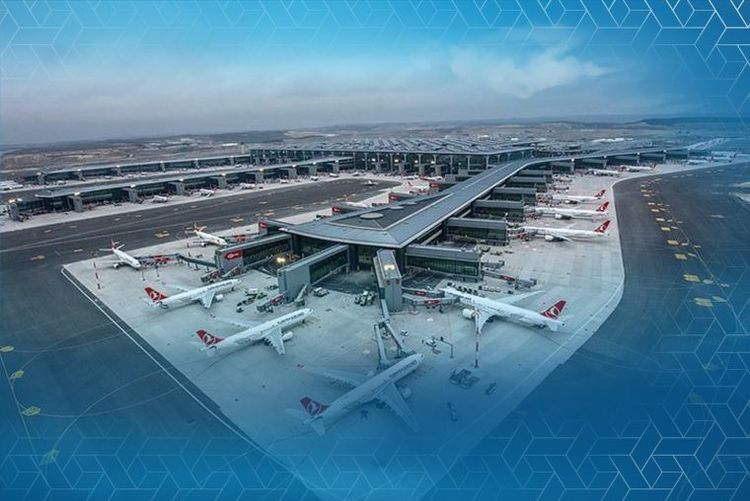 Istanbul Airport is the First to Get Global Health Accreditation During Virus Pandemic
Istanbul Airport on Wednesday (August 12) became the first worldwide to receive a new health accreditation from the Airports Council International (ACI), AA reported.

"We congratulate Istanbul for being the first airport to be accredited through our new Airport Health Accreditation program which demonstrates that they are focused on the health and welfare of travelers, staff, and the public," said ACI World Director General Luis Felipe de Oliveira in a statement by the ACI.

De Oliveira stressed that the airline industry had swiftly adapted to the new realities of the novel coronavirus pandemic, introducing new rules based on globally-consistent protocols.

"This will be crucial as our industry begins to restart and then prepare to sustain continuing operations, providing to passengers and employees high globally-recognized standards on health and hygiene, which will help to restore public confidence in air travel."

The Airport Health Accreditation program assists airports by assessing new health measures and procedures introduced as a result of the COVID-19 pandemic.

It surveys cleaning and disinfection, physical distancing, staff protection, physical layout, passenger communications and passenger facilities.

Kadri Samsunlu, the CEO of Istanbul Airport's operator IGA, said the accreditation is proof demonstrating greater readiness to build passenger confidence and trust.

Olivier Jankovec, director-general of ACI Europe, said: "It is with great pride we note that the first airport to become accredited is European -- reflecting the eager adoption of the new focus on the health-concerned passenger among airports across our region."
We, in Akarkom International Real Estate offer you our services regarding buying real estate in Turkey in three stages: before buying a property, after buying a property, and during the purchasing process… We also provide you with the latest real estate offers in Turkey that are in line with your desires and the specifications that you desire .. including real estate offers and real estate suitable for obtaining Turkish citizenship through real estate investment within a record time of ninety days!
Credibility, honesty and speed are our motto .. Do not hesitate to visit our company at the office or online and request various services any time.
We are ready to answer all your inquiries, so do not hesitate to contact us via WhatsApp