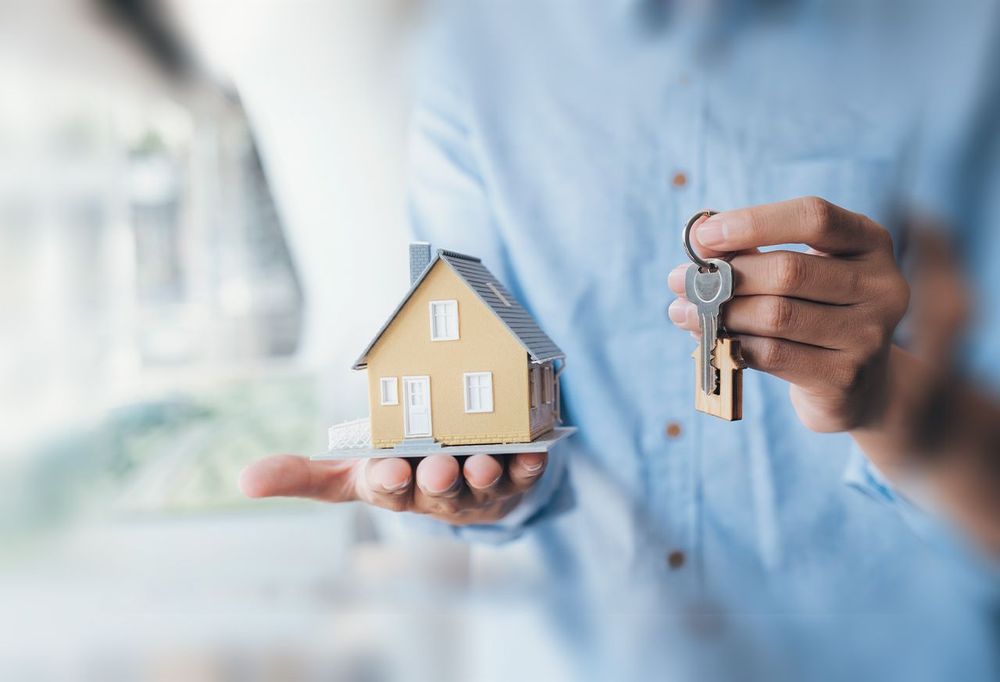 The best real estate offers in Istanbul at your fingertips
The Turkish city of Istanbul is considered one of the most important cities that suit the idea of ​​real estate investment and the purchase of typical properties, based on its many components and almost countless privileges. In addition, it has 39 regions distributed in both its Asian and European sections. But when buying a property in Istanbul, you may be confused in which areas to choose, and is the real estate of the Asian section better or the real estate of the European section? What are the most important of these areas? For details on this topic, you can read the following article.
What are the most important areas of Istanbul for buying real estate:
The most important areas of the European section in Istanbul:
1 - Basaksehir area:
Basaksehir area occupies a distinguished strategic location as it is close to Istanbul's new airport and the water canal that is being built, in addition to being surrounded on all sides by important and distinguished areas such as Arnavutkoy, Sultan Eyup and Esenyurt. Basaksehir is distinguished by its advanced and modern infrastructure, and it is one of the most attractive areas of Istanbul for foreign investments, especially among Arabs. It has many service, educational and health facilities. It is considered one of the modern and trendy destinations in the city, with modern residential complexes attached to the most important services, and it is the best choice for those who love tranquility. It includes the largest and most important medical city on the European continent, which is (Başakşehir city), which is of great investment importance as a result of it being a distinct tourist destination for thousands of tourists around the world. It includes one of the most important and largest artificial lakes in the city, in addition to the famous restaurants, cafes and shopping centers (Mall of Istanbul).
2 - Beylikduzu District:
Beylikduzu is one of the most important European regions of Istanbul, bordered on all sides by important areas. It is characterized by its extreme organization and its residential complexes that are spread throughout. Beylikduzu is one of the most important areas suitable for housing and stability as it contains many universities and educational institutions and is the safe haven for many hotels and residential resorts. This area is characterized by the fact that the prices of its properties are suitable for many budgets, especially the low ones, but this matter will not last long as it is expected to record a significant increase in the coming days as a result of the increased demand around it.
3 - Bahcesehir district:
There are those who called it the city of gardens, due to the large number of amazing and lush gardens that give the area a healthy feel. It is located in the center of Istanbul and is easily accessible through the developed transportation network that surrounds it. Bahcesehir is characterized by having a thriving infrastructure where there is a water purification and purification facility that is used to irrigate its vast green areas. Choosing to buy an apartment in it is a choice for a high-end and luxurious life in its highest sense, where residential complexes are equipped with all service and recreational facilities, in addition to their distinctive view, which is often overlooked by green spaces.
The most important areas of the Asian section in Istanbul:
1 - Umraniye area:
Umraniye is one of the best and most important areas in the Asian section of Istanbul, surrounded by many important areas with abundant green spaces, in addition to witnessing a significant growth in its real estate sector, which is made up of 14 neighborhoods. This region is considered a popular destination for investors, after the modern manifestations and remarkable development it witnessed recently in its various fields. Its infrastructure is developed and its buildings are designed to be earthquake-resistant. Luxury and modernity are two characteristics that characterize real estate in Umrania, in addition to being rich in recreational and cultural facilities.
2 - Uskudar region:
Uskudar has a distinctive view of the Marmara Sea, and it is located opposite the European side of the city, close to the most important areas of the city. It is an important tourist destination due to its historical landmarks and cultural and archaeological treasures, most notably the Maiden's Tower, which is located in the middle of the sea. It also includes the largest mosque in Turkey (Camlica Mosque). Uskudar is rich in educational institutions, universities, hospitals, entertainment venues and parks. Based on what it is, it is an integrated and modular environment.
3 - Kadikoy area:
It is one of the most vibrant and active areas of the city, and it is one of the central areas in the city, which is frequented by tourists from all over. It is close to the most important historical and tourist attractions, in addition to being close to Sabiha Airport and has a distinctive and integrated transportation network. It is considered one of the best areas for real estate investment, especially in light of its urban development and architectural style, which is a mixture of ancient and modern, creating a unique model.
Conclusion: We can reach a distinguished conclusion that Istanbul is not an ordinary city, but rather an exceptional and excellent choice, and this is what many real estate investors around the world have found in it, as a result of its real estate diversity and the unique opportunities it offers and places in their hands.
related articles :
buy villas in Turkey overlooking the sea
All the information about Turkish citizenship 2021-2022
The cheapest apartments in Turkey 2021
The best areas to buy villas in Istanbul 2021
What are the conditions for obtaining Turkish citizenship
Cheap apartments for sale in Istanbul 2021
Steps to buy property in Turkey
The advantages of buying apartments in installments in Istanbul
How to get real estate residence in Turkey
#akarkom_real_estate #real_estate_investment
#property #turkey_real_estate #turkish_citizenship